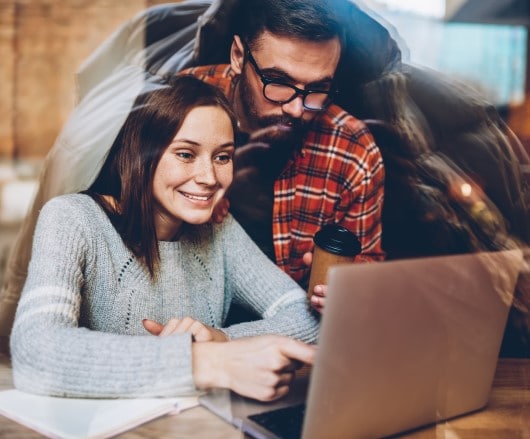 Online health webinars are a great way to get more in depth information from experts, advocates, and patients.
Whether you want to learn more about a specific sleep issue or you're considering trying out a new treatment, you can make more informed decisions about your options.
Below you will find upcoming and recent webinars on a variety of topics.
Improving sleep for people with central sleep apnea.
Overview of central sleep apnea and how the remedē® system works.
Wed, Oct 4, 2023 @ 3:00PM ET [REGISTER]
Overview of Central Sleep Apnea and remede for people suffering from CSA
Feb 9, 2023 [WATCH REPLAY]
Types of Narcolepsy (Project Sleep)
June 29, 2022 [WATCH REPLAY]

Sleep and Fatigue Strategies for Arthritis (Arthritis Foundation)
March 1, 2021 [WATCH REPLAY]
Sleep! And the important role to brain health and Alzheimer's disease.
A conversation between Dr. Erik Musiek and Meg Smith.  Hosted by the Cure Alzheimer's Fund.
November 30, 2021 [WATCH REPLAY]
A1C, Sleep Apnea, and Diabetes (American Sleep Apnea Association)
Jan 12, 2021 [WATCH REPLAY]
COVID Vaccine Disucssion: Does Sleep play a role? (American Sleep Apnea Association)
Jan5, 2021 [WATCH REPLAY]
SleepApnea.org presents SLEEPtember Speaker Series: GERD with Justine Amdur and Dr. Shelley Berson
Sep 8, 2020 [WATCH REPLAY]
SleepApnea.org – SLEEPtember Speaker Series: High Blood Pressure
Sep 1, 2020 [WATCH REPLAY]
SleepApnea.org – Speaker Series: Like Father, Like Daughter
Aug 25, 2020 [WATCH REPLAY]
Ask the Experts – Sleep and Screens During COVID-19 (ChildrenandScreens.com)
Aug 21, 2020 [WATCH REPLAY]
Understanding Insomnia: A Chronic Sleep-Wake Disorder with Significant Unmet Medical Need
February 6, 2020 [WATCH REPLAY]
Improving Safe Sleep Conversations: Strategies for Helping Families Adopt Safe Sleep Habits (NICHQ)
April 25, 2018 [WATCH REPLAY]
Tips for watching an online sleep webinar:
Make sure you have a good internet connection
Test the webinar link ahead of time (You won't be able to join, but you should get an idea of whether you have everything installed you need)
Email the host if you run into problems
Close any applications that could affect your internet connection speed (Skype, online computer games, etc.)
Limit distractions (mute your phone, turn off notifications on devices)
Avoid multi-tasking (i.e., email, texting, etc.)
Log in early
Mute your audio if lines are open (it's usually disabled by host)
If connection with webinar is lost or your video & audio are frozen, exit and re-enter the webinar
Have a pad to take notes
Be courteous and respectful of others when asking questions
About Us

Better Sleep Simplified® was founded as a place for you to get clear and well-researched information.
Our goal is to make sure you know about your options so that you take action sooner rather than later.
Sleep Checklist 
Find out what you're doing right and what to change
Sleep Library: 
Watch and Learn

Hear from experts, sleep specialists, people with insomnia, and others
Newsletter Sign Up

Get the latest ideas to improve your sleep
Affiliate Disclosure
This site is a participant in the Amazon Services LLC Associates Program and other affiliate advertising programs designed to provide a means for sites to earn advertising fees by advertising and linking to them.
Important:  BetterSleepSimplified.com is for informational purposes only and is not intended or implied to be a substitute for professional medical advice, diagnosis, or treatment.  Always consult a physician for sleep and health concerns.  See additional information.