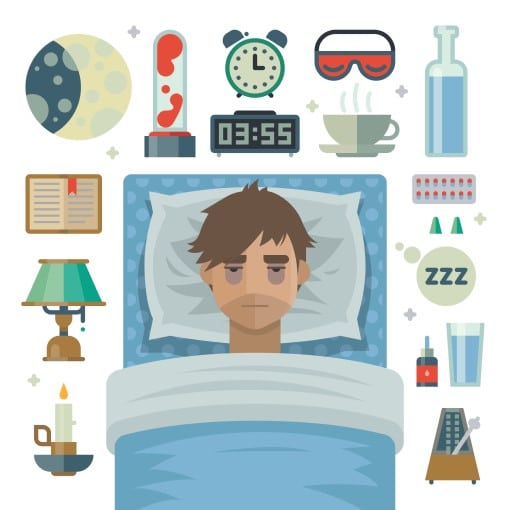 Our Recommended Sleep Aids

Looking for sleep products that work and can make a difference for you?  Below you'll find our list of sleep aids that we've personally tried out and believe will be helpful for people struggling with poor sleep.
Some are general insomnia remedies while others may be useful for specific sleep-related issues.  We give you our take on why they're useful and other things you should be aware of.
A few things to keep in mind:
With any health related product, it's important to do your homework and think about whether it really makes sense for you
Everyone's situation is different, so some sleep aides may work better for some people than others
While you can buy some remedies such as supplements and devices without a prescription, it's still a good idea to check with a doctor
If you're sleep issues are severe or ongoing, be sure to see a doctor as there may be something more serious going on.
Bright light is what regulates your body's sleep/wake cycle.  Exposure to blue light from electronic screens is believed to slow the production of melatonin, a hormone that signals your brain that it's time to sleep.
Studies have shown that exposure to blue light at night can keep you from falling asleep and interfere with your natural sleep cycles during the night. 
Sleep experts recommend you limit your exposure to bright blue light from TVs, tablets, smart phones, and other sources at night.
BLUE LIGHT BLOCKING GLASSES
Amber-tinted glasses have been shown to help improve sleep when worn in the evening.   Below are a couple options that worth try that can also be used to covert prescription and reading glasses into anti blue light glasses.
Uvex S0360X Ultra-spec 2000 Safety Eyewear
What we like:
No frills, convenience, and durability.  The wider lens gives you extra protection.
If you wear prescription reading glasses, you can place these blue-light blockers on top.
Other considerations:
Might be too nerdy for some people.
If you can afford it, you might find prescription blue-light blocking glasses easier to handle
BluBlocker Large Clip On Sunglasses
What we like:
A less obtrusive and convenient alternative to amber colored glasses, they're easy to clip on to your regular glasses.
Other considerations:  If you can afford it, you might find prescription blue light blocking glasses lower fuss.
SLEEP-FRIENDLY NIGHT LIGHTS
What we like:  Simple, cheap, no frills, and does the job.
Other considerations:  Might not be bright enough to comfort kids.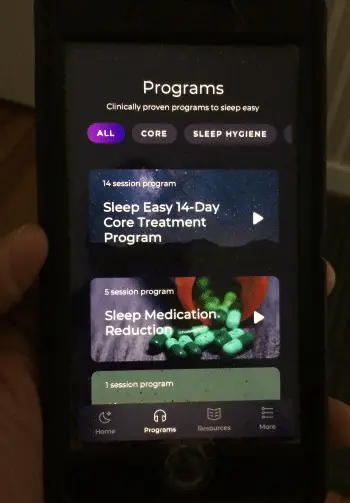 What we like:
It's science-based and convenient.  One of the first of its kind, you get access to a 14-day core program based on a clinically tested method.
There's also loads of resources for specific sleep issues right at your fingertips.
Other considerations: 
Obviously, the phone app is not a replacement for a sleep doctor.  However, they also offer one-on-one access to trained sleep therapists via teletherapy which is a nice option to have.
Hose Buddy – CPAP Hose Management System
What we like:
There are plenty of stands to pick from online.  They vary in design, how they're anchored, what the material used.
This one will stand the test of time – it's made from heavy duty metal and is very sturdy.  It's also low tech with no clamps which means fewer things to go wrong. 
You anchor the stand by sliding the metal footer under your mattress.
Other considerations:  Too bulky to take with you on a trip.
Turmeric Curcumin with BioPerine 1500mg
What we like:
From a well-respected company, it's a standardized extract so you know what you're getting.  Turmeric is a well-researched natural product with powerful anti-inflammatory properties.
This formulation contains the bioenhancer piperine which greatly improves it's bioavailability in the body.  It also passes the test for things to look for on our natural supplement checklist.
Other considerations:  
When taking a natural supplement for the first time, it's a good idea to check with your doctor
An alternative medicine specialist can advise you on the best way to take it and whether there any issues you should be aware of
Getting help for your sleep issues:
About Us

Better Sleep Simplified SM was founded as a place for you to get clear and well-researched information.
Our goal is to make sure you know about your options so that you take action sooner rather than later.
Sleep Checklist 
Find out what you're doing right and what to change
Sleep Library: 
Watch and Learn

Hear from experts, sleep specialists, people with insomnia, and others
Affiliate Disclosure
This site is a participant in the Amazon Services LLC Associates Program and other affiliate advertising programs designed to provide a means for sites to earn advertising fees by advertising and linking to them.
Important:  BetterSleepSimplified.com is for informational purposes only and is not intended or implied to be a substitute for professional medical advice, diagnosis, or treatment.  Always consult a physician for sleep and health concerns.  See additional information.